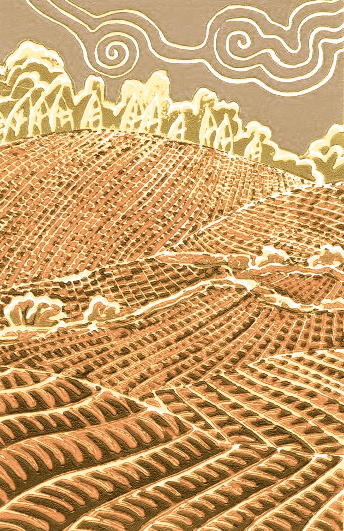 Although occasionally I am told that I should have been a lawyer, the truth is that I really don't like arguing very much. As a child and young woman, arguments and disagreements frightened me. But since, like it or not, arguments are part of how this life is, I have tried to learn how to conduct them wisely, whether they happen over the Thanksgiving table or on the larger political scene.
One of my great teachers in this endeavor has been Rabbi Nachman of Breslov. He teaches that a machloket, an argument, has the power both to destroy worlds and to create them. The difference is a question of emunah, of faith.
Nachman says that when an argument arises, it can create a space in which new ideas can proliferate. These new ideas lead to the Torah itself becoming more and more complete. Since according to tradition, Torah is the blueprint of creation, if there is more Torah, there are more worlds with all their details and wonders and possibilities. But if there is a lack of faith, this doesn't happen and instead, arguments become tools of destruction, tearing people and things down.
The example from the Torah is the pivotal story in which the Israelites were in the desert and worried about not having enough water to drink. They rebelled against Moses, not believing in his ability to take care of them. God instructed Moses to speak to a rock, but instead he struck it twice. Water started flowing, which took care of the people's thirst, but because Moses did not show faith in God, he was not allowed to enter into the Land of Israel.
So what is this faith that Moses and the people failed to show? Perhaps it is an open, spacious acceptance of not knowing right now. This is the opposite of fear. The people were clearly afraid. They couldn't see how they were going to be taken care of. And Moses, instead of modeling calmness and helping them trust that things were going to be okay, got hooked by their fear and hostility and reacted with harshness and violence. It can happen to the best of us. But he destroyed, instead of creating. He sullied the quality of emunah. And he paid the price.
Nachman adds that if Moses had turned towards his faith, he could have brought forth new pure waters from the rock, a metaphor for all the elusive, vital teachings that could have emerged from that challenging place. Perhaps those lost teachings are exactly the ones we need today.
We live in times when arguments and conflicts are proliferating on many scales. We are standing in the balance between the potential for new, vital, creative understandings that will help us move forward together and the potential for more violence, harshness and destruction. By cultivating this kind of faith, an open spacious acceptance, this Thanksgiving, perhaps we will bring new pure waters into the world and help tip the balance towards creativity and light. Then we will have even more to be grateful for.
From the place where we are right
flowers will never grow
in the Spring.
The place where we are right
is hard and trampled
like a yard.
But doubts and loves
dig up the world
like a mole, a plough.
And a whisper will be heard in the place
where the ruined
house once stood.
The Place Where We Are Right
Yehuda Amichai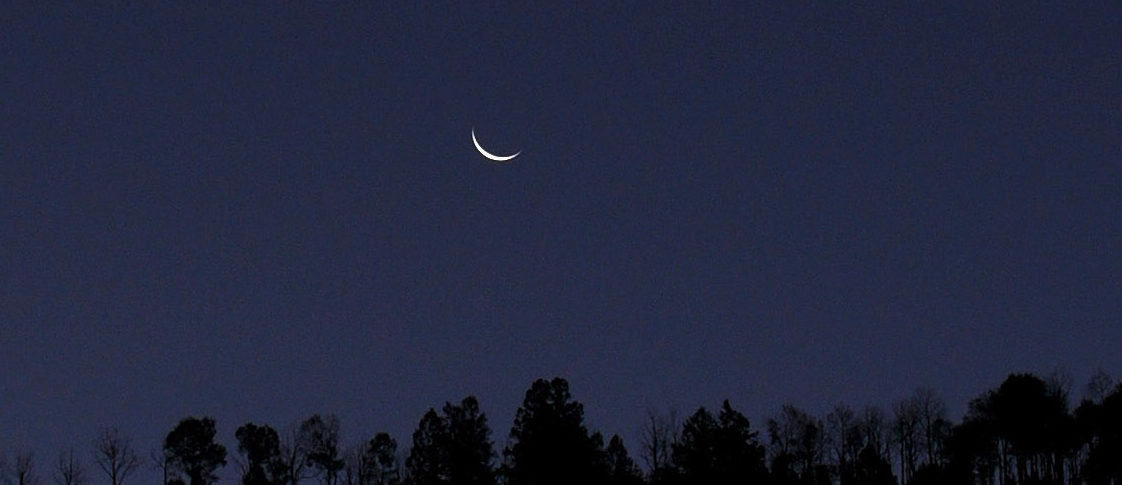 The morning I wrote this greeting, I woke up very early. We had just concluded the final retreat for our second Clergy Leadership Program cohort and I was heading to the airport to return home for Shabbat. In the eastern sky there was the tiniest sliver of the crescent moon, just rising, heart-breakingly beautiful. It was just a few days before the month of Av began, with that same crescent moon setting in the west.
We are heading towards the end of the Three Weeks, the period between the 17th of Tammuz and the 9th of Av, the season of loss and horror in our mythic history. It is the season of siege, deprivation, enormous suffering, terrible destruction and there are many traditional customs of mourning that mark this season.
In fact, the one thing during this period that continues to be a beacon of joy is Shabbat. It is worth asking, if the world is burning around us, how can we celebrate Shabbat? Shouldn't we be dedicating ourselves towards fixing this world that is experiencing so much horror? How can we take the time to dedicate to spiritual practice?
One answer to this question comes from a Netivot Shalom teaching about Noah's Ark that we studied at our retreat. The metaphor is different, but the question is the same: When the flood waters rise up around us, threatening to drown us, how do we survive? What do we do?
The Netivot Shalom suggests that Noah's ark, that temporary shelter, is actually a hint towards the practice of Shabbat. Shabbat, he teaches, is nothing less than the connection between the heavenly realms and the earthly realms; it is God's dwelling place on earth. It is a pinah tehorah, a pure little place, where we can take refuge.
I think this offers three insights that are especially important during times of destruction, remembered or present. If Shabbat is the connection between heaven and earth, taking refuge in Shabbat is not about closing ourselves off from the world, but rather about gaining a greater perspective. It is often true that suffering causes our perspective to narrow, which makes it more difficult to make wise decisions. If our practice on Shabbat can help us open back up to the larger picture, we might know how to respond better when we return to facing the world.
Also, when we are closed up in the ark, buffeted by wind and rain, temporarily safe from the destruction around us, we realize that there is a limit to how well we can steer the boat. Parker Palmer teaches that "functional atheism," acting as if everything depends on us, is a shadow side to leadership. Shabbat reminds us that yes, when havdalah is over, we must go back to acting. But the world depends on more than just our own efforts. Shabbat helps us cultivate this deeper trust.
And finally, Shabbat offers us the inspiration to go back out into the world once the flood waters subside, having experienced a glimpse of that pure little place that the world can be. By rooting us in joy and peace, community and spaciousness, we remind ourselves what we are working towards.
Wishing you a Shabbat shalom, a beacon of joy during this dark time in our spiritual calendar.