The end of the year is often a time for looking back, a kind of collective secular cheshbon hanefesh: an accounting of what has transpired over the year. In addition to the list of top movies and songs, we can take a sober look at what were the big news stories, who passed from this world, where we are as a community, as a culture, as a planet, compared to a year ago.
It is easy to feel discouraged at the state of the world, to want to root up and throw away all the things we don't like. But the neo-Hasidic tradition offers us a different approach. We are guided towards a process of hamtakat hashoresh, "sweetening the root."
The phrase comes from a startling image. Imagine a great Tree of Life hanging upside down with the roots in the air. The roots are the source from which blessings flow down, through the trunk of the tree, through the various branches and then down into the many manifestations of leaves and blossoms that brush the earthly realm. Everything that happens in this world starts with the roots.
But the flow can get blocked or constricted in all kinds of ways. We experience this as the various forms of suffering. The answer, however, is not to chop things up and get rid of them. Instead, it is to bring things back into alignment so the sweetness at the root can flow unimpeded into the world.
So when we face suffering out in the world or in our personal lives, one possibility is to work to discover the hidden sweetness in the difficult thing itself that might help us act from a place of greater wisdom, connection and spaciousness. So for example, when I feel the heat of anger, perhaps I can discern the cooler energy—but energy nonetheless—of healthy self confidence that will help me act from holy boldness. When I feel fear, perhaps I can move, even slightly, towards a spiritual sense of humble awe in the face of all that is bigger than me. When I feel the grief of loss, perhaps I can shift my perspective towards receiving the love that continues to flow.
In each case, the goal is not to get rid of the difficult emotion. It is to sweeten it, just a little. Because on a deep, often hidden level, there is one Source for all.
May our looking back over 2018 bring us wisdom and perspective and may 2019 be a sweeter year for all.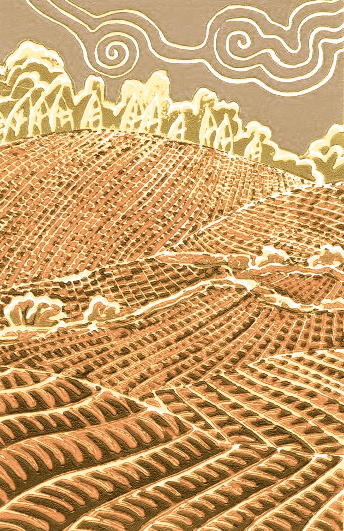 Although occasionally I am told that I should have been a lawyer, the truth is that I really don't like arguing very much. As a child and young woman, arguments and disagreements frightened me. But since, like it or not, arguments are part of how this life is, I have tried to learn how to conduct them wisely, whether they happen over the Thanksgiving table or on the larger political scene.
One of my great teachers in this endeavor has been Rabbi Nachman of Breslov. He teaches that a machloket, an argument, has the power both to destroy worlds and to create them. The difference is a question of emunah, of faith.
Nachman says that when an argument arises, it can create a space in which new ideas can proliferate. These new ideas lead to the Torah itself becoming more and more complete. Since according to tradition, Torah is the blueprint of creation, if there is more Torah, there are more worlds with all their details and wonders and possibilities. But if there is a lack of faith, this doesn't happen and instead, arguments become tools of destruction, tearing people and things down.
The example from the Torah is the pivotal story in which the Israelites were in the desert and worried about not having enough water to drink. They rebelled against Moses, not believing in his ability to take care of them. God instructed Moses to speak to a rock, but instead he struck it twice. Water started flowing, which took care of the people's thirst, but because Moses did not show faith in God, he was not allowed to enter into the Land of Israel.
So what is this faith that Moses and the people failed to show? Perhaps it is an open, spacious acceptance of not knowing right now. This is the opposite of fear. The people were clearly afraid. They couldn't see how they were going to be taken care of. And Moses, instead of modeling calmness and helping them trust that things were going to be okay, got hooked by their fear and hostility and reacted with harshness and violence. It can happen to the best of us. But he destroyed, instead of creating. He sullied the quality of emunah. And he paid the price.
Nachman adds that if Moses had turned towards his faith, he could have brought forth new pure waters from the rock, a metaphor for all the elusive, vital teachings that could have emerged from that challenging place. Perhaps those lost teachings are exactly the ones we need today.
We live in times when arguments and conflicts are proliferating on many scales. We are standing in the balance between the potential for new, vital, creative understandings that will help us move forward together and the potential for more violence, harshness and destruction. By cultivating this kind of faith, an open spacious acceptance, this Thanksgiving, perhaps we will bring new pure waters into the world and help tip the balance towards creativity and light. Then we will have even more to be grateful for.
From the place where we are right
flowers will never grow
in the Spring.
The place where we are right
is hard and trampled
like a yard.
But doubts and loves
dig up the world
like a mole, a plough.
And a whisper will be heard in the place
where the ruined
house once stood.
The Place Where We Are Right
Yehuda Amichai